I've been collecting Superman related stuff for quite a few years now. Thought I'd show off a few of the things I've acquired. And brag on a couple of the newest purchases too. Check it out. Enjoy!
The top of the bookshelf in my office...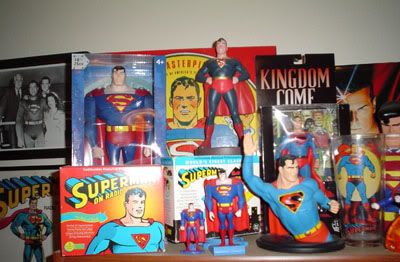 And a couple of links to pics of the latest additions.
http://www.dccomics.com/media/products/3200_a_full.jpg
>http://www.dccomics.com/media/products/3126_a_full.jpg