Showcasing the sites of some talented designers. Check them out. Click on the images to be directed to their respective sites.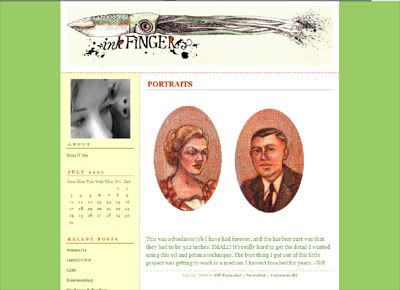 INKFINGER: Good stuff. Love the comics, made me laugh!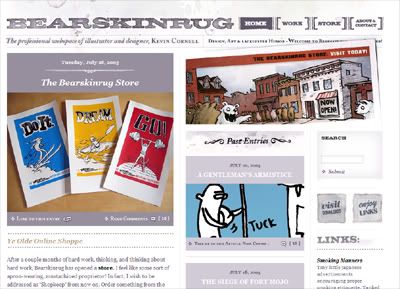 BEARSKINRUG: Great stuff, this guy is really talented. Be sure to click over to the WORK page and scroll down to "The Bear". Drag and drop, you'll be glad you did. Definitely worth the price of admission!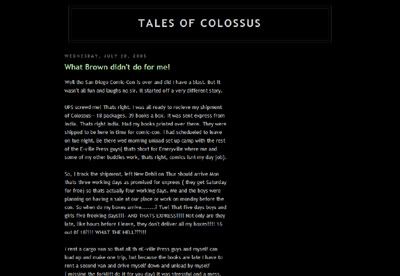 TALES OF COLOSSUS: This guys last name is Andrews, what more need be said?